Eco Village - Sustainable City - Cleaner World.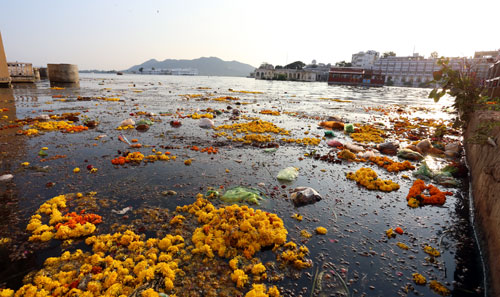 Creating a Model of Living in the Center of the City.
BMCT's central goal in the creation of Shakti Academy for Performing Arts and Healing, is to demonstrate a sustainable, environmentally conscious model of living within a developing city. Udaipur, like many cities in the developing world, is modernizing rapidly. Unfortunately, amidst the sleek new developments, there is very little education about the environment.
Garbage is piled high throughout the city, Udaipur's majestic lakes are toxic and polluted, and little is being done to teach people or develop policies that keep Udaipur green as the city's infrastructure grows.
Breaking Sacred Ground.